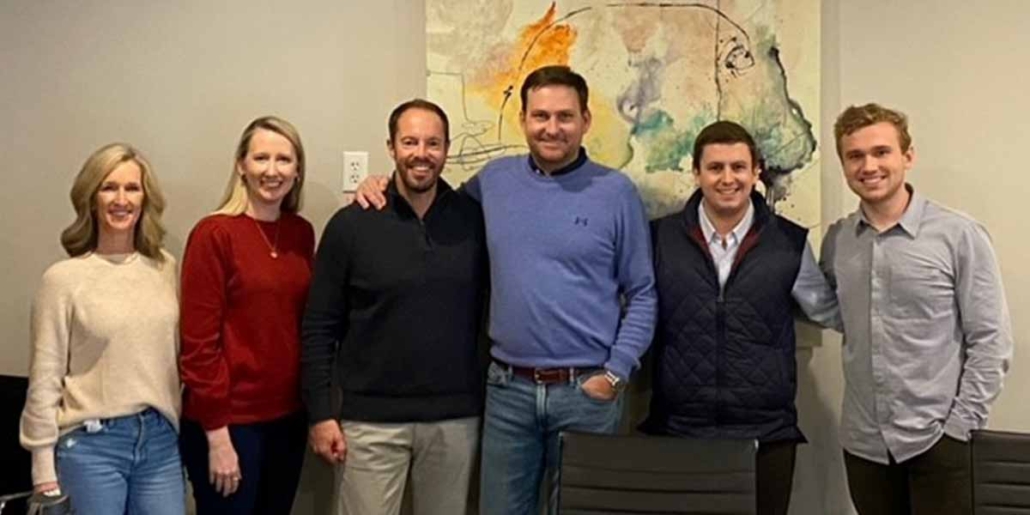 A few years ago, the New York Times wrote a story on one of the most ubiquitous elements in football that was disappearing in front of our eyes – the huddle. For many, this is just a natural byproduct of an evolving game. It just removes an element that slowed the game down, which means less plays and less opportunities to score.
Many will argue whether this is a good or bad thing on the football field, but in growing organizations, the huddle is invaluable. As teams grow and expand, it is natural to feel like movement is progress and stopping, just for a moment, can bring that momentum to a halt. Unfortunately, that constant motion can be what causes breakdowns in communications and stifles a healthy culture.
Here at The Grant Partners, one of our core values is "Make it Better Together." It's hard to get better together if we don't intentionally stop what we are doing and actually come together as a group. So, in 2023, we are committing to doing that every month and leaning into that core value.
At our first Huddle of the year, we were honored to be joined by David Hoyt, from The Table Group. The Table Group was founded by best-selling author and pioneer of the organizational health movement Patrick Lencioni. Patrick, David and their team are driven to make organizational health a reality in companies and organizations everywhere. Their fundamental principle, which we often share with our clients, is that a healthy organization achieves greater results, builds a more loyal customer base, and develops fulfilled employees.
The exercises and applications David walked us through facilitated candid and honest conversations. As a team, we all left knowing each other better and with set goals to hold each other accountable and make our team a shared success.
A quote often shared by Lencioni is, "If you could get all the people in an organization rowing in the same direction, you could dominate any industry, in any market, against any competition, any time." Never has this been more evident than in the 1936 Olympics. Chronicled in the book The Boys in the Boat, the 1936 U.S. Olympic Rowing team shocked the world by winning the gold medal despite unfathomable odds. One of the more enduring images of that team is of the eight shabbily-dressed athletes huddling with their coach prior to the final race. That moment of coming together before separating to do their individual jobs led to one of the greatest athletic triumphs in Olympic history.
While we may not win gold medals or have books and movies written about us, we believe, like those boys on the boat, that taking a moment to stop and come together make us a better team and allow us to serve our clients more effectively.
Make it Better Together.
https://thegrantpartners.com/wp-content/uploads/2023/01/thought-bettertogether.jpg
600
1200
supergrant
https://thegrantpartners.com/wp-content/uploads/2021/02/logo-grant-reverse.png
supergrant
2023-01-26 00:57:20
2023-02-01 23:40:03
Make it Better Together