King Solomon, Aristotle and Glen Jackson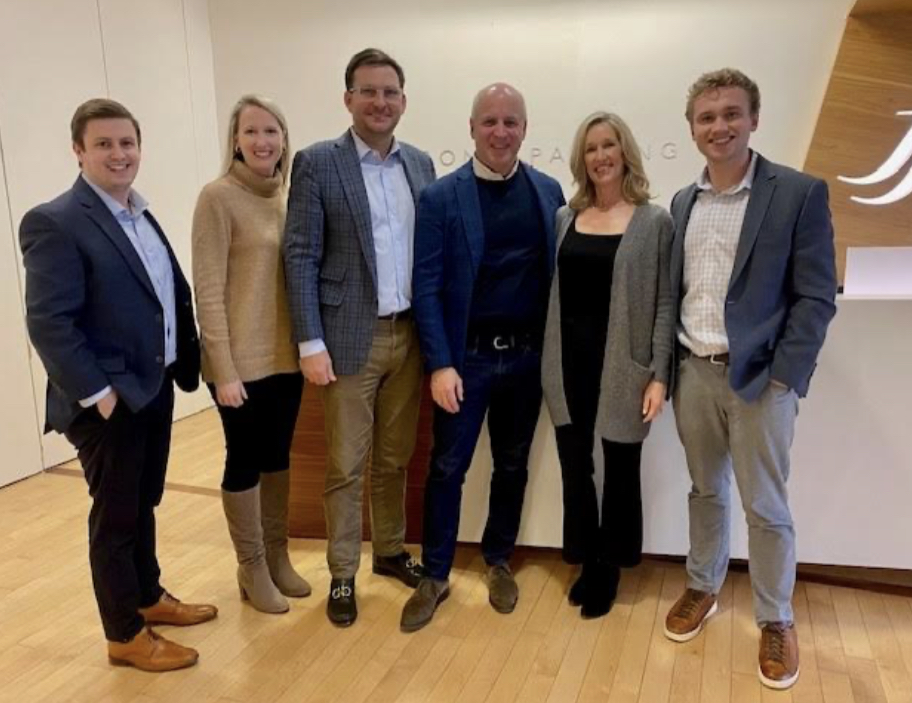 We've all heard the phrase from Scripture "there is nothing new under the sun…" 
As The Grant Partners grows, we are constantly reminded of this wise but simple fact. That is why we are intentional every month to come together and learn from professionals who have walked a similar path and trying to learn from their successes and failures. As we discussed last month, these huddles are a great way for us to take stock of where we are and focus on where we want to go as an organization.  
Recently, we had the pleasure of sitting with Glen Jackson, the co-founder of Jackson Spalding, one of the country's leading marketing communications agencies. Glen is a wealth of knowledge when it comes to creating a preeminent organization (we encourage you to listen to his two-part interview with Andy Stanley). 
Glen is a living example of one of the greatest lessons in effective communications ever told, the triptych from Aristotle. It's very simple:
Tell them what you're going to say

Say it

Tell them what you said 
That could be a great synopsis of Glen's career. Glen wrote down what he wanted to do, then he did it and now he's graciously sharing with others what he did. I know we've hit King Solomon, Aristotle and Glen Jackson and we're supposed to be talking about a 60-minute lunch conversation, but I promise this will all make sense once you hear what Glen had to share.

Write it down …
Glen and Bo Spalding were leaders at the Atlanta office of a national public relations agency. While working hard to serve clients locally, they grew frustrated at the distance between the decision-makers, many of whom were scattered across the country, and those impacted by their decisions, namely the clients and employees in Atlanta. 
In a phrase that ultimately would become the bedrock of Jackson Spalding, the two believed there was a "better way" to run a business, so they decided to make a bet on themselves and build their own independent agency. Before they opened their doors, they made one vital decision that has been the key to their success — they spent hours crafting their vision and values before they took the leap. Each word carefully thought out and intentionally chosen, those vision and values have remained the same since their founding in 1995.
Live it out …
Once Glen and Bo put their vision and values on paper, they put them into practice. As Glen shared with us, excellence takes time and persistence. What started as an eight-person shop is now nearly 150 people spread out across four offices in Atlanta, Athens, Dallas and Los Angeles. A common byproduct of growth is an erosion of culture, which is why Jackson Spalding can sum up their hiring approach in what they call the 5Cs – Character, Class, Confidence, Competence and Chemistry. But hiring is only one piece of building a preeminent organization, which is why Glen has worked hard to model small traits that can have a big impact. These include:
DTUs – Do The Unexpected to deepen relationships inside and outside the organization. Handwritten notes, flowers or a thoughtful book can create ties that bind.

R&B Music – Networking is transactional, but relationship building is transformational. Glen preaches to his team about being narrow and deep, building genuine relationships that yield great returns.

Ships that help organizations sail – Leadership, Mentorship, Stewardship, Entrepreneurship and many other "ships" are important to build a healthy organization that lasts.
Tell others about it …
The organization that Glen and Bo built has become one of the best agencies in America. Their client list is a who's who of great brands. Glen could have taken the wisdom built throughout the agency's 27 years and rode off into retirement, but instead he has made the decision to pass the learnings along to anyone who will listen. He wrote a book, called Preeminence, which summarizes many of the lessons he has learned throughout his career. Glen also spends much of his week mentoring young leaders and speaking to organizations about what it takes to build a preeminent organization. 
So maybe Aristotle had it right. Sometimes the most profound things are profoundly simple. 
Glen, and his Jackson Spalding team, have walked the path that we are on at The Grant Partners, and his willingness to share lessons along the way are so important to growing organizations like ours. Here at The Grant Partners, we are following in Bo and Glen's footsteps in many ways. Our values are prominently displayed and guide us as an organization. We work hard to live them out every day as we serve our clients as they grow their organizations. Finally, we are always looking for ways to give back to those who can learn from our successes and failures as they march down that long and arduous path to preeminence, following in the footsteps of people like King Solomon, Aristotle and Glen Jackson. 
https://thegrantpartners.com/wp-content/uploads/2023/03/604CCFC5-146B-4E84-BBB9-C507ECFE665E.jpeg
703
912
supergrant
https://thegrantpartners.com/wp-content/uploads/2021/02/logo-grant-reverse.png
supergrant
2023-03-03 12:25:54
2023-03-03 15:07:06
King Solomon, Aristotle and Glen Jackson