The Power of Customer Experience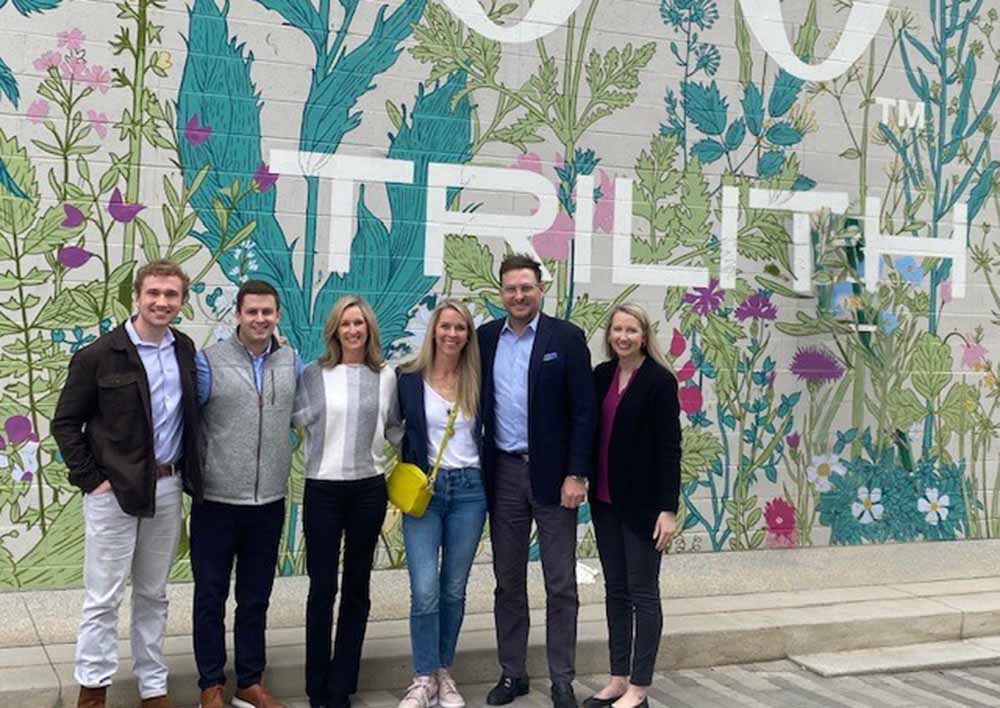 Benjamin Franklin once famously said "The handshake of the host affects the taste of the roast." 
No one understood this more than Truett Cathy, who created the Chick-fil-A sandwich in a three-stool diner called the Dwarf House in Hapeville, Ga. While the sandwich he created was incredibly tasty, he knew what enhanced the flavor far more than your favorite sauce was the smile on the face of the person who handed it to you and a gracious "My pleasure…" that followed. It was those personal touches that built a bond with their customers that sustains the brand to this day.
That consistent experience at Chick-fil-A isn't by accident. It has been curated across more than 50 years of exceeding the expectations of their customers. One of the architects of that experience is Elizabeth Dixon, who shared her insights with our team at this month's huddle.
Elizabeth first worked with Chick-fil-A in 2004, when she led the creation of their Corporate Wellness Program through Cooper Aerobics. By 2015, she was serving inside Chick-fil-A's corporate office, working to refine their customer experience program. The key to crafting this experience was identifying the problems that customers faced and creating a mindset with their team members to find real solutions to those problems. 
One relevant insight she shared was how Chick-fil-A created a culture that empowered employees to take ownership of their job and ensure that each customer had a great experience. If something went wrong, the team member was empowered to make it right, and then they went above and beyond by giving the customer a "Be Our Guest" card to encourage them to come back. 
This feeling of empowerment leads to another key mindset – engagement. 
When people feel empowered, they step into the void and engage the tough issues. They become problem-solvers. She noted how good leaders distinguish between people problems and process problems. People problems can be addressed at the personal level. Process problems allow engaged team members to thrive if leaders create high challenge, high support environments. 
Engaged team members are encouraged to work through the issues and make real, tangible improvements. Anyone who has ever been through a Chick-fil-A drive-thru and seen team members walking the line with iPads has seen firsthand how seemingly insurmountable problems can be solved with a little creativity. 
In August of 2022, Elizabeth took this mindset into a different arena when she joined the Trilith Foundation as Executive Director. The foundation was created by Chick-fil-A Chairman Dan Cathy as a companion to Trilith Town and Trilith Studios, the latter of which is the second-largest film and television studio in North America. While the venue may be different, the principles of creating remarkable customer experiences has not changed. 
We could have spent hours with Elizabeth as she shared lessons from her career. Fortunately, she has put many of them in her new book, The Power of Customer Experience. Our team will be diving into her book and putting the lessons into practice as we aim to serve our customers better every day, just like Truett did.
https://thegrantpartners.com/wp-content/uploads/2023/04/thought-huddle3-1.jpg
708
1000
supergrant
https://thegrantpartners.com/wp-content/uploads/2021/02/logo-grant-reverse.png
supergrant
2023-04-20 03:00:15
2023-04-20 03:00:15
The Power of Customer Experience